If you're an existing tax payer, you will receive a provisional username and password from the tax authority under whom you are registered. You can also reach out to the tax department to obtain the provisional username and password.
You will have to use these credentials to log into the GST portal and submit the necessary forms for obtaining GST registration. To start with the registration process,
Log on to www.gst.gov.in
Click New user login and enter your provisional username and password.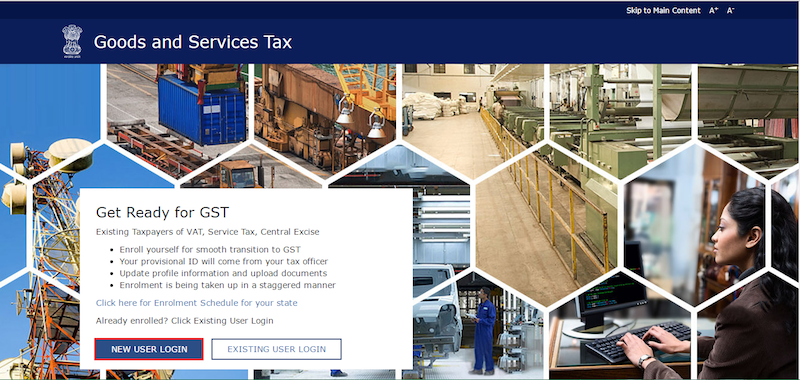 Click Login
In the screen that follows, you will be prompted to enter your email address and mobile number.
A One Time password (OTP) will be sent to your registered email address and mobile number. (The one you receive in your email and the one you receive on your mobile number are different). Enter both the OTPs to complete the verification.
Once the process is done, you will be taken to the screen where you will be asked to select a new username and password for your GST portal.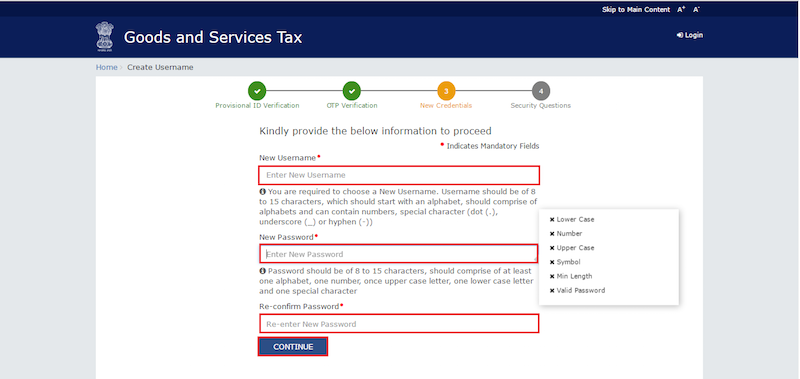 Enter the username and password of your choice and click Submit. You will get a success message informing about the update of your new username and password. You will then be redirected to the login screen where you will again have to login using your new username and password.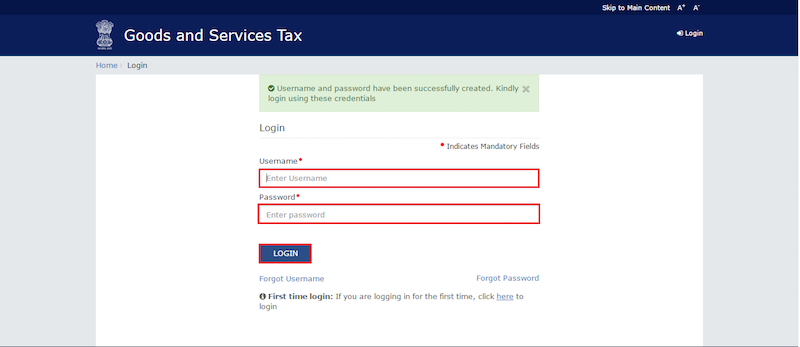 The next step is to register for GST and receive a provisional GST number.
As soon as you log in, you will see the dashboard of the GST portal.
In the dashboard, click Provisional enrolment option present on the top left corner.
Under provisional enrolment, you will have seven sections which you will have to fill before submitting your application. They are:

Business details
Details about proprietor and partner
Authorized signatory
Principal place of business
Additional place of business
Goods and services
Bank accounts

Under each section you will be asked to fill a form and upload the relevant document(s). For example, while filling the Business Details section, you will be asked to upload the proof of constitution of business i.e. proof for registering your business. Similarly, you will be asked for an address proof for your business while filling the Principal Place of Business section. So, keep a digital copy of all your necessary documents ready before filling up the applications. This will save you a lot of time.
After filling up all the seven sections, you will have to verify your details using Digital Signature Certificate (DSC) or E-signature. Enrolment for GST is not complete without the E-signature.
Upon digitally signing the application, you will receive an acknowledgement email in your registered email address.
If all the submitted documents are correct, the application would be processed within 3 working days and a provisional registration certificate will be issued to you. The provisional certificate is valid for 6 months and can be used until you receive the GSTIN.